Church/Ecclesia Planting
Church/Ecclesia Planting is a central theme and passion for us as a family of ministries. To duplicate ourselves in ministry, means that we are spiritually healthy and that we are generous in our hearts toward all. We plant churches because there are not enough. There are far too many un-churched people in both the US and the other nations of the world.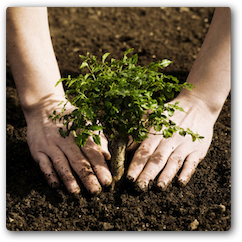 We are a Church/Ecclesia Planting organization! The Spirit of Christ has not only commanded us to go and to preach but to disciple as well. There are so many places without living churches and there are so many people that are un-churched! The Church/Ecclesia is Jesus' idea and we are about our Father's business of planting more each year. This fund is established to help new Church/Ecclesia Plants with equipment, facility and outreach projects.
We have already planted many churches and the need is even greater than ever before. Each church plant should have the financial and organizational help that we can give them. Together we can build a strong network of churches that grow in number with each passing year.
Start you planting here and now:
Choose your level of support:

We appreciate your financial support. We continue to thank God for you!