Our Vision
Our vision is secured but dynamically growing. Our mission is to pour out our lives in worship and service unto Christ Jesus. Our message is the radical grace of God. Our purpose is to destroy the works of the devil.
We are poised to do battle against sin, sickness, poverty and the spirit of dead religion.
We are enabling and equipping the saints of God to do the work of the ministry of Jesus Christ. Our course is set to all of the nations and every region of the United States to make the name of Jesus Christ famous to all.
We have vision to plant churches/ecclesias, support the growth of churches, build training facilities with schools of ministry that equip the saints of God to do miracles, signs and wonders.
Together, we have hundreds of confluent years of experience in doing these miraculous works.
We have vision to build unified apostolic and prophetic teams that work together to accomplish our goals and proclaim our message.
We have vision to grow in numbers that will make a force for our cause. That is why we organize.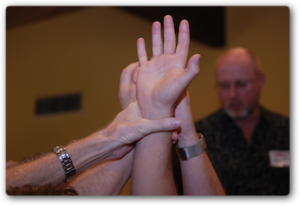 We have vision is to raise an army of radical warriors that are a relational covenant people that are together for now and in the eternal realms and will be forerunners of the kingdom of heaven defeating every force of the evil one upon the earth.
We are Judah, a growing tribe of worshiping praise warriors with the power of intercession that will thrust forward and destroy the wickedness of the kingdom of darkness in the nations. We are a kind of warrior barbarian tribe of the LORD, poised in worship to drive darkness, and the spirits of dead religion, dead works, and inaccuracies in deceptive teachings back to the pits of hell where they belong.
In the words of Dr. John G. Lake: "That is the advantage of having people who trust God, and walk out on God's lines, come together, and carry one another's loads, and form a nucleus in society which has some force for God. I have no confidence or faith in these little efforts that people run after here and there. Most of them go up in a vapor. If you want something done for God and humanity, put your hearts and your hands together and your souls together. Organize your effort."
Together We Grow!