In November 2020 we will be leading two different teams of people who have the desire to make a wonder filled trip to the holy city of Jerusalem with us.
This is a truly unique and important opportunity for you to build relationship with the people and families of Jerusalem. This is not like any tour that you've seen or experienced. This trip is hosted by Rabbi Yaakov Kellman, an orthodox rabbi who has been hosting these trips for over 10 years, and I.A.M. Apostolic Director Michael Brennan.
Sure to be the most life changing trip of your life!
Dates: Two weeks to choose from:
Travel to Tel Aviv on
– Tuesday, November 3rd, 2020 – Return travel on Tuesday, November 10th, 2020, or, *
– Tuesday, November 10th, 2020 – Return travel on Tuesday, November 17th, 2020 *
* The actual flights are scheduled to leave the US the day before and arrive the day after.
---
Cost: $2,150 (which does NOT include airfare to and from Jerusalem).
There is a deposit that is due when application is accepted. ($350)

The first half of the full amount of the trip is due on August 1st, 2020. ($900)

The full amount is then due on September 15th, 2020. ($900)

This cost covers your hotel lodging, in country expenses, tours, breakfasts, a few evening meals.
Flights: Airfare to and from Israel will be a separate expense in addition to the $2,150.00. International airline flight purchase is the responsibility of each Jerusalem Trip Traveler. (Proof of health/accident insurance is necessary.) (Please understand that your food, lodging and in country travel is included in this cost. The travel and lodging expenses are expensive in Israel especially with a large group.)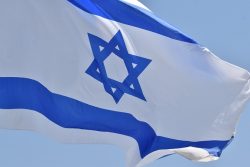 Information on the application form must be completed and a $350 non-refundable deposit made so that "in country costs" and ground travel arrangements can be purchased for the best available price. (That is why this deposit is non-refundable.)
We have two trips that are back to back – Tuesday to Tuesday with a maximum of 12 positions available for the historical trip and you will need to get your deposit in as soon as you can. Your $350 deposit will be due at the time of the application acceptance (so that the in country costs can be wire transferred to Israel and the process of receiving the large group can begin.)
NOT COVERED IN THIS COST:
Your airfare to/from Tele Aviv, Israel

Food & drink not part of the travel package

Optional outings to museums, investigative trips and fun stuff

Personal expenses

Shopping that you may want to do
COVERED IN THIS COST:
Hotel lodging in the heart of downtown Jerusalem, full Israeli breakfast for 7 nights

Your travel expenses within Jerusalem and all team tours

Two home cooked full meals on the Sabbath
Closing dinner at a high quality Jerusalem restaurant

Administrative costs that are incurred with a large group of people
Passport: A passport is necessary with an expiration date that is at least 6 months after the final day of this wonder-filled trip.
There are only 12 positions available to be filled for each of two week long trips. This application is a process where we will be considering each person on an individual basis.
Please understand that our activities in Jerusalem will be physical with walking & stairs. 
* While in Israel if you'd like to see more, we can help with some special options for your trip extension.
DO NOT make flight arrangements until your application has been approved.
There are only a few places available for this trip and they are filling quickly. So, get your application and deposit in quickly.

Application:
Please communicate with us via email: iamstephanie@iamtheway.org
International Apostolic Ministries
3313 W Cherry Lane #656,
Meridian, Idaho 83642
Thank you for your participation. We look forward to meeting you in the city of the Great King – Jerusalem!
        – Your I.A.M. Apostolic Team