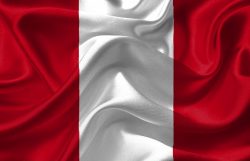 In October 2018 we will be leading another team of people who have the desire to make a Peruvian mission with us.
Mission: Holy Spirit power & compassion Ministry with signs, wonders & miracles among the people of Peru, in the capital city of Lima, & Iquitos on the Amazon River.
Sure to be the most life changing trip of your life!
Dates: Travel to Lima on Wednesday, October 10, 2018 – Return travel on Monday, October 22, 2018
Cost: $1,850 (which does NOT include airfare to and from Peru).
There is a deposit that is due by June 1st, 2018. ($350)

The first half of the full amount of the trip is due on August 10th, 2018. ($1,000)

The full amount is then due on September 20th, 2018. ($500)

This cost covers your hotel lodging, food, transportation and air travel WITHIN the country of Peru.
Flights: Airfare to and from Peru will be a separate expense in addition to the $1,850.00. International airline flight purchase is the responsibility of each Missionary Traveler. (Proof of health/accident insurance is necessary.) (Please understand that your food, lodging and in country travel is included in this cost. The travel and lodging expenses are expensive in Peru especially with a large group.)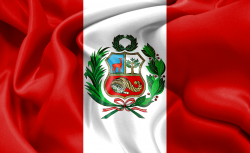 Information on the application form must be completed and a $350 non-refundable deposit made so that "in country airfare" and ground travel arrangements can be purchased for the best available price. (That is why this deposit is non-refundable after the in country airfare is purchased.)
We have 20 positions available for the historical missions trip and you will need to get your non-returnable deposit in as soon as you can. Your $350 non-refundable deposit will be due on or before June 1, 2018 (so that the in country costs can be wire transferred to Peru and the process of receiving the large group can begin.)
You will need to be a Family Member of International Apostolic Ministries to go on missionary journeys with us, and that's a very good thing! Join the I.A.M. Family HERE.
NOT COVERED IN THIS COST:
Your airfare to/from Lima Peru

One evening meal in a fancy Mira Flores Restaurant in Lima (Each person will order from a menu and pay for their own meal)

Optional outings to museums, investigative trips and fun stuff

Personal expenses

Shopping that you may want to do, (We will be visiting the Peruvian Clothing district and the Inca Markets for personal shopping at the individual's own expense)

Offerings that you would like to personally leave with the people, churches, etc.
COVERED IN THIS COST:
Your airfare to/from a city in the mountain regions of Peru

Hotel Expenses for 12 nights

Meals

Transportation to all locations (Taxi)

Administrative costs that are incurred with a large group of people traveling through the country and the expenses of the needed interpreters
This mission will be led by Apostles Wayne C Anderson, Kevin Ford, Steven McMullin and Marco Llinella. We will fly into Lima on the evening of October 10th, 2017, and stay 2 nights in a Lima at a Hotel. (Do NOT make arrangements to fly into Lima on any other day, arrivals just after midnight are acceptable.)
Mission International School of Miracles will take place during the day on Thursday, October 11th. This will be the best school and training on divine healing and miracles that you will ever experience, with a unique approach that will be used throughout this mission.
Friday morning, October 12th, we will catch a flight to the Amazonian city of Iquitos where we will have 3 days of miracle meetings. On Monday, October 15th, we will return to Lima for church services, shopping in the Inka Markets and an evening meal together. Next, we will have 2 days of open air miracle crusades and finish the weekend with another 2 days of crusades in Northern Lima. We then return home to the USA on the evening of Monday, October 22nd.
Passport: A passport is necessary with an expiration date that is at least 8 months after the final day of this mission trip. There are only 20 positions available to be filled for this trip. This application is a process where we will be considering each person on an individual basis. Please understand that our mission in Peru will be physical with walking, stairs, getting in and out of very small taxi's and long days of spiritual works. We therefore require that each person test themselves on stairs. Without your hands touching railings or walls, walk up 4 flights of stairs that have a minimum of 10 stairs per flight. Up and down those 4 flights without stopping. You must be able to do this physical endurance test without being terribly winded as we will be doing this and much more, physically.
DO NOT make arrangements until your application has been approved. There are only a few places available for this trip and they are filling quickly. So, get your application and deposit in quickly.
Application:
Final Information:
If you prefer you can mail your check to:
International Apostolic Ministries
3313 W Cherry Lane #656,
Meridian, Idaho 83642
Thank you for your participation. We look forward to working on the mission field in Peru with you! –
Your I.A.M. Apostolic Team