Home
Welcome to International Apostolic Ministries!
IAM is a family of churches, ministries, marketplace ministries, and individuals who have a single passion to make the name of Jesus Christ famous throughout the earth. International Apostolic Ministries is an organization of revivalist ministries led by Wayne C. Anderson, who is the Presiding Apostolic Director.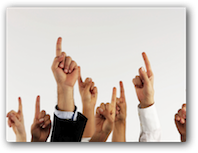 We are now over a decade old and have grown in spiritual influence in a number of states, regions, and nations. We are now convening at regional "Equipping Conferences" in several divers regions of the US, and of course, you are invited! For now, we do hope that you will stay and peruse our site and get more acquainted with us. Our web home is a meeting place for multitudes of people that relate on many different levels.
Check our website out and see if you would like to be part of our growing IAM Family!  You don't have to be "in" ministry to belong! And . . . as with any family, there is a social network that grows with each passing day. You are welcome to come on in and share life with us!
Thanks for visiting us! May God richly bless you!